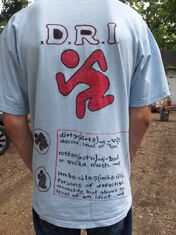 DEFFiNiTiON is a Battle Rapper from Chicago, Illinois, who has released 5 different Mixtapes, and featured such artists such as G-Mo Skee, Tech N9ne, & Cyhi Da Prynce.
About
DEFFiNiTiON is an American Rapper from Chicago, who focuses aggressively on Battle Rapping. He started rapping back in 2007, where himself and friends gathered in the lunchroom to participate in "Lunchtime Cyphers". DEFFiNiTiON is known for his sarcastic lyrics, his over-the-top punchlines, and for his signature flow in his songs. DEFFiNiTiON is perhaps most noted for his work on his YOLO SWAG tracks, which have been a reoccuring feature on each of his Mixtapes. Whilst he is out of his studio, DEFFiNiTiON can be found on various Battle Rap websites, battling other emcees, or Tweeting to his fans. 
Controversies
DEFFiNiTiON has had recent beef with fellow rapper Kidd Flare, who also attends his school. DEFFiNiTiON has also had beef with rappers such as:
Hopsin, Killa Cam, Tha Dope Man, and GreenTipz.
Music + Website Links